2020 AMERICAN ADVERTISING AWARDS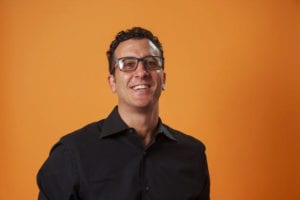 Adam Pierno
Teacher. Mentor. Strategist. Innovator. Author. All are terms you could use to identify Adam Pierno. The highly caffeinated Adam has refined a simple methodology to build precise strategies for numerous client campaigns. As AVP of Marketing Strategy at Arizona State University's Enterprise Marketing Hub, Adam leads affinity platforms, brand partnerships and media. He has written two books on marketing. His first book, "Under Think It" is used to teach strategy at universities, global agencies and Fortune 100 companies. His new book, "Specific" demonstrates a model that today's brands can use to grow in the absence of viable mass media.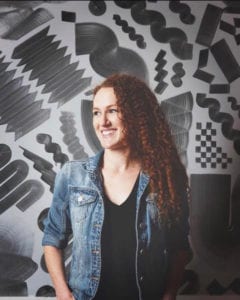 Ashley Milhollin
Ashley Milhollin is an Associate Creative Director in LA who currently works at The Many and will forever think it's weird to write about herself in the third person. I'm a Creative Circus copywriting grad and I've worked at several shops–including big agencies like Deutsch and indie shops like Zambezi–on a full spectrum of clients: from Taco Bell to Target to toilet paper. (And more but they didn't follow the whole alliterative thing happening back there.) I've made some things I'm very proud of and won some awards that I should politely be a little less proud of, including Best in Show pencils and Cannes Lions.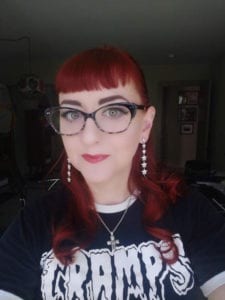 Åsk (Dabitch) Wäppling
Åsk (Dabitch) Wäppling, is a creative director by way of illustration and design. Fewer than 4 people in Sweden have the name Åsk, which means "wish". Åsk's mother wished for a girl, while Åsk wishes for better advertising. Better ideas. Better design. Better solutions. Better world. A Creative Director by way of illustration and design who has worked all around the world, doing her Viking-name justice. Åsk also created Adland, the world's oldest and largest website to archive ads, where people could share and discuss advertising, for students and ad professionals, because knowing your ad history will make your ads better.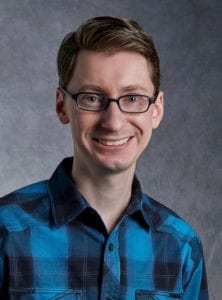 Dustin Ballard
Dustin is a 7th generation Texan. While his ancestors rarely strayed more than a day's wagon ride from home, Dustin began his career in Miami at Crispin Porter + Bogusky. After a few years, Texas called him back. He's now a creative group head at The Richards Group, having worked for clients such as Chick-fil-A, FIAT, The Salvation Army and Dr Pepper. Dustin has been honored multiple times by the ADDYs, The One Show, Cannes and Clio Awards. And if his Texan-ness wasn't already apparent, Dustin also plays the fiddle in a western swing band.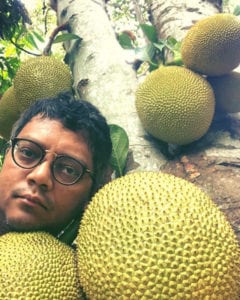 Kiran Koshy
Kiran is a director with Slash Dynamic, a Los Angeles-based production company. A breakout commercial directing talent, Kiran made the New Directors Showcases at Shoot, LIA, and Kinsale Sharks, and his work was awarded by the Clios, Epicas, and LIA, while still an agency creative director. He has a knack for impeccably art directed comedic story telling, with finely balanced performances. Kiran also teaches art direction as adjunct faculty member at Texas A&M Commerce, his alma mater. His students have won One Show pencils, Clios, and Lions, and they've ended up at places like Goodby and Droga5.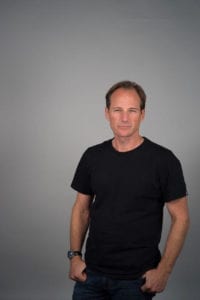 Max Godsil
Honesty. Positivity. Sincerity. These aren't qualities we generally associate with advertising (without an eye roll.) Still, Max Godsil has found his niche bringing out the best in brands and illuminating these truths with inventive, insightful, storytelling. Some places he's worked: Innocean USA. BBDO/West. Saatchi&Saatchi. Clients he's sold his heart, mind and soul for: Hyundai, Toyota, Anthem-Blue Cross, Apple. Notable humble-brags: CD/writer on a number of top Super Bowl ads for Hyundai. Helping build the culture and client roster of Innocean USA. One Show Best Automotive Ad. Launch of the Toyota Prius. Toyota Motorsports and trucks. Currently, Max works in NYC at Merkley & Partners on Mercedes-Benz.
About the Competition 
The American Advertising Awards® (AAA), also known as the ADDYs, is the advertising industry's largest and most representative competition, attracting over 40,000 entries every year in local chapter of the American Advertising Federation (AAF) competitions. The mission of the AAA competition is to recognize and reward the creative spirit of excellence in the art of advertising.
Conducted annually by the AAF, the local ADDY is the first of a three-tier, national competition. Concurrently, all across the country, local entrants vie to win an AAA – recognition as the very best in their markets. At the second tier, local AAA winners compete against winners from other local clubs in one of 15 district competitions. District AAA winners are then forwarded to the third tier, the national stage level. Entry in your local AAF chapter competition is the first step toward winning a national AAA.
Entering the American Advertising Awards supports the entire advertising industry, because the AAF and its local and district affiliates use the proceeds to enhance advertising through programs such as public service, internships, advocacy groups, advertising education, and consumer awareness.
How Do I Win An ADDY?
Selected judges evaluate the winning work through a scoring process. All entries are evaluated independently, which means there may not be a winner in every category if the entry does not score high enough.
A GOLD ADDY is recognition of the highest level of creative excellence and is judged to be superior to all other entries in the category. Entries that are also considered outstanding and worthy of recognition receive a SILVER ADDY.
The number of awards given in each category is determined by the judges, based on the relative quality of work in that category.
Become a Member and Save!
Interested in becoming an Ad Club Member to save on submissions? Our members receive discounted rates on ADDY submissions plus perks year-round, including complimentary tickets to most events.  Click here for more information!