2022 AMERICAN ADVERTISING AWARDS

2022 AMERICAN ADVERTISING AWARDS WINNER'S BOOK
We are very excited to showcase the Winners of Atlanta Ad Club's 2022 American Advertising Awards! Enjoy!
See photos from the night HERE.
Thank you to our friends at Blue Sky Agency for creating the look of the awards, including this winners' book.
About the Competition
 The American Advertising Awards® (AAA) Show is the advertising industry's largest and most representative competition, attracting over 40,000 entries every year in local chapter of the American Advertising Federation (AAF) competitions. The mission of the AAA competition is to recognize and reward the creative spirit of excellence in the art of advertising.
Conducted annually by the AAF, the local American Advertising Awards is the first of a three-tier, national competition. Concurrently, all across the country, local entrants vie to win an AAA – recognition as the very best in their markets. At the second tier, local AAA winners compete against winners from other local clubs in one of 15 district competitions. District AAA winners are then forwarded to the third tier, the national stage level. Entry in your local AAF chapter competition is the first step toward winning a national AAA.
Entering the American Advertising Awards supports the entire advertising industry, because the AAF and its local and district affiliates use the proceeds to enhance advertising through programs such as public service, internships, advocacy groups, advertising education, and consumer awareness.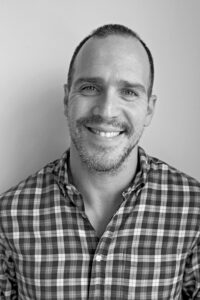 Ramon Branger
Partner & Chief Executive Officer, Branger_Briz
Florida
Ramon is partner and CEO of Branger_Briz, a software development firm in Miami, Florida. Focused on partnering with our clients to diagnose their objectives, inform the vision for how we bring projects to life in order to grow our clients' brands and businesses. Ramon also leads the growth of Branger_Briz, and actively represents the firm within the community as an educator and industry advocate. A passionate user and proponent for how technology facilitates our lives and businesses, one of Ramon's priorities includes constantly monitoring innovation, emerging platforms and changing user behaviors that will impact the evolution of our work. Ramon is married with two children and devotes some of his free time to serve on the board of non-profit organization SebastianStrong, working to fund research to find more targeted, less toxic treatments for kids with cancer.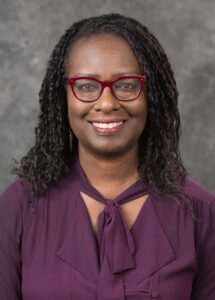 Bernice A. Clark
Interim EVP of External Affairs and Chief Marketing Officer, NYCEDC
New Jersey
Bernice A. Clark is a strategic marketing executive with digital expertise, extensive agency experience and a record of omnichannel innovation in rapidly changing markets. Bernice is accomplished in brand positioning, digital content strategy and creation, consumer insights and analytics, and strategic media planning. She has managed the full marketing cycle, championed digital, social and mobile marketing adoption, and represented major consumer brands for global agencies.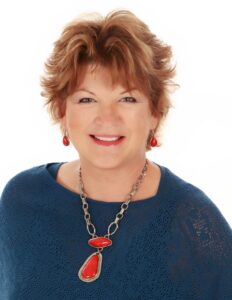 Karen Galanaugh
Chief Communications Officer, Galanaugh & Company Marketing Public Relations LLC
Florida
Karen Galanaugh, APR, MSM, is a versatile marketing public relations pro with 30-years of advisory, strategic planning, and tactical experience in hundreds of PR and marketing initiatives—local and national. Galanaugh & Company Marketing Public Relations, LLC is recognized with many industry awards.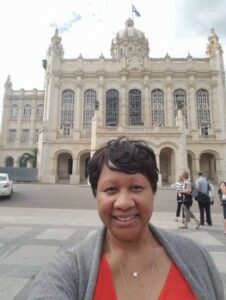 Matilda Ivey
Group Director, VMLY&R
New York
Prior to joining VMLY&R, Matilda held a senior client management position with UniWorld Group, a WPP agency, where she was responsible for leading client services, project management, media and new business.  Matilda has expertise within the General and Cross-Cultural markets, assisting brands in capturing multibillion dollar growth opportunities among Millennial, and Multicultural audiences.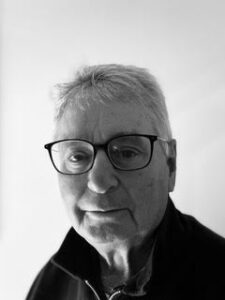 Harold Kaplan
Freelance
Massachusetts
Hired by Young and Rubicam in NY in 1979, Harold Kaplan left a job teaching the physically handicapped for the New York City Board of Education. These principles, learned while teaching, helped Harold in many advertising campaigns ranging from the U.S. Army to introducing Medicare Part D to building Advil into a worldwide brand. Harold's very first print ad was for Eastern Airlines, followed by Jell-O Gelatin and then Covenant House, a place of shelter for runaway children. Over the years Harold has done work for private corporations and many government departments including the U.S. Mint and Center of Medicare Services. Today, Harold works freelance and still loves to write.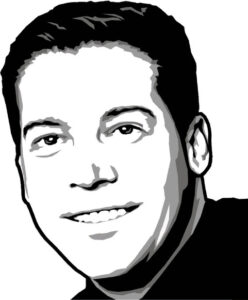 Craig OKeefe
Managing Partner/Creative Lead at Brandjolt
Illinois
Craig OKeefe is the Managing Partner/Creative Lead at Brandjolt, charged with stimulating demand, activation, and transformation for 7 core client verticals (Consumer Products, Financial Services, Food/Foodservice, Healthcare, Industrials, Nonprofit and Retail). Craig's a hybrid storyteller, strategist and creative business leader with a BFA/Media Arts from the School of Visual Arts and a MS/Integrated Digital and Internet Marketing from Full Sail University. His background and experience bridge the practical gap between strategy, content, design, and operations.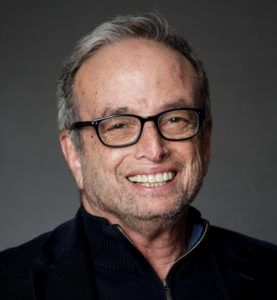 Marvin Waldman
Owner, The Shadow Group, LLC
New York
Marvin went to school a lot. He has degrees! After graduating he taught elementary school in Bushwick, Brooklyn (before it was hip). After a spell, he found his way into advertising as a copywriter and eventually became an almost-memorable Executive Creative Director at Young & Rubicam. Marvin left Y&R after 18 years and began an ongoing, albeit futile attempt to find himself. He opened up the Shadow Group which does advertising primarily for non-profits with a smattering of for-profits to pay the bills; helped found a wonderful charter school, The Bronx Charter School for Better Learning; became a volunteer fireman; wrote and published short stories and poems; was a student at the Upright Citizens Brigade, a comedy improv venue in NYC; worked on the Bill Bradley, Barack Obama and Hillary Clinton Presidential campaigns—he didn't help elect two of them; taught and continues to teach at Pratt and NYU.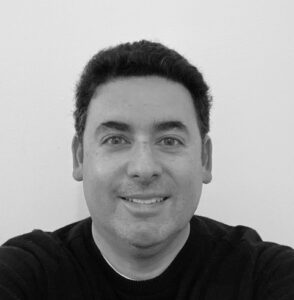 Jon Tell
Senior Creative Copy, o2kl
New York
Jon has 30 years experience working on both the client side and agency side, at such notable agencies as Young & Rubicam (now Wunderman Thompson), TBWA/Chiat/Day and MRM/McCann. Before joining o2kl, he led the creative team at Healthfirst, New York's largest non-profit health insurer. Jon's expertise spans financial, technology, insurance, and healthcare. He's not only a wordsmith, but a problem solver who has won numerous industry awards, including the DMA ECHO, Philly Ad Club, Telly and MarCom. Jon attended The Portfolio Center in Atlanta (now Miami Ad School @Portfolio Center).