Our sponsors are key partners in the operation of our club. And we'd love to partner with you! As a sponsor, your company will be highlighted and will get in front of the eyes of many decision-makers at high-profile Atlanta creative and advertising companies. 
Take a look below and we hope to hear from you soon! 
WHY SPONSOR US?
We have a diverse member base that spreads across many different initiatives like advertising, production, media, and in-house. 
Our club is lucky to have engaged members and a strong reach here in Atlanta: 
High Awards Show Turnout: 422 attendees at 2020 local awards show
Strong Member Base: 300 members in 2020
Active Event Attendance: 1,224 event attendees in 2019
Robust Email List: 2,865 subscribers with a 22.62% open rate
You can sponsor our club through monetary or in-kind donations by donating products or services. Or, host an event by donating your space! 
SPONSORSHIP BENEFITS *

GENERAL
Logo Placement across our communication channels
(sizing dependent on sponsorship tier)

Membership (and corresponding member benefits!)

Opportunity for Industry Exclusivity
EVENT PROMOTIONS
(Showcase yourself on all event collateral for our quarterly events)
Promote Yourself with opportunity to Pitch during event(s) and/or show off your branded collateral
CONTENT
(Be featured on our blog, sent to our email list, or highlighted on our social)
Inclusion in blog

Inclusion in newsletter emails

Opportunity to send dedicated email(s) to our email list

Native blog opportunities to our blog
AWARDS
(Be highlighted as a partner at our annual Advertising Awards gala!)
Opportunity to include logo or ad in our awards show collateral, Winner's Book, and/or Video reel

Acknowledgement during the awards show

Opportunity to present award (add-on)

Opportunity to brand trophy award (add-on)
* Any sponsorship packet can be customized. We can work with you if you need to adjust your sponsorship packet.
FOR MORE INFO & PRICING,
View our Sponsorship Handbook
We list all the ways we can partner with you, who you'll be reaching, our different sponsorship tiers, and pricing.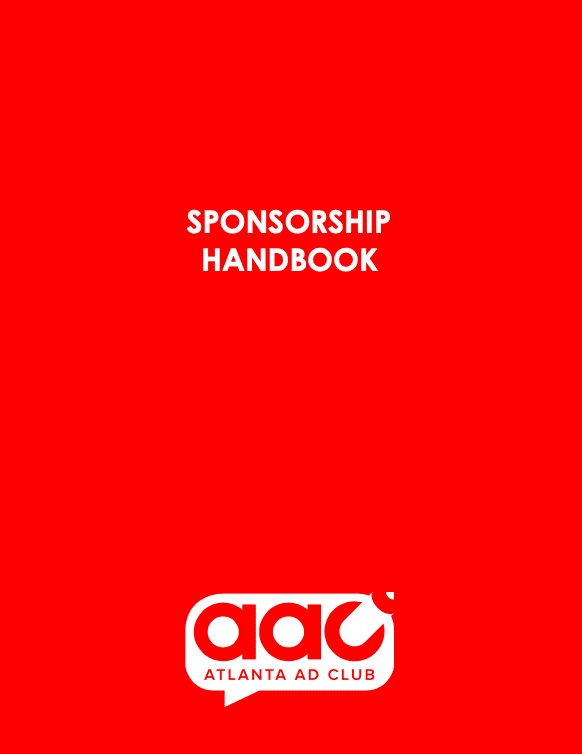 WANT TO CHAT?
SEND US YOUR INFO
If you are interested in getting your company's message in front of our members as a sponsor, please fill out our Inquiry Form and we'll get in touch with you! 
Have any additional questions? Contact our Sponsorship team at [email protected]. We look forward to talking to you!