Meet Our New Board Member: Kristin Wescott
We're so excited to introduce you to Kristin Wescott, Atlanta Ad Club's Education Chair for 2022-2023!
---
Who is the advertising or business leader that you look up to most?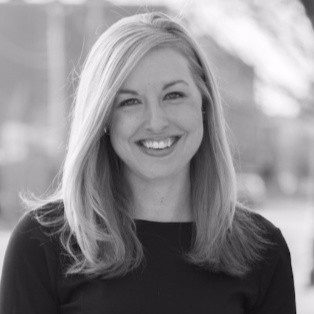 Colleen Radish, Partner at inferno in Memphis, TN.
She took a chance on a Spanish major who showed up in a full suit and silk top (in July!) to interview for an "ad job" in an industry she knew nothing about. Colleen introduced me to the world of advertising. She also proves you can be a mom and stay agency-side – something I hope we see more of.
---
In your opinion, how can we best support people starting out in the industry?
Networking and education.
I went to a liberal arts college and didn't know this world existed. I'd like to see the Atlanta Ad Club expose more students across disciplines to the many career paths within advertising. In addition, be willing to meet with the young grad who reaches out for advice; and then offer three contacts within your network who they can meet with next.
---
How can we better attract, promote, and advocate for greater diversity in advertising?
It all starts with education and exposure. It's a lot easier to say, "I want to work in advertising" when you've met someone who works in advertising.
On an individual level, if your agency offers an internship program, make sure that program is publicized across diverse channels. And, internally, ensure the hiring board or internship panel represents a variety of roles, genders, etc.
We tend to gravitate towards those who feel familiar to us; but homogeneous recruiting breeds a homogeneous internship program breeds homogeneous work.
You get the idea!
---
How do you think work has shifted with the increase in being remote?
Remote work can be more efficient. The projects that once required late nights at the office now mean working at home – on your terms and time frame.
But there is a certain magic that is lost when we're not in the room together. Client pitches don't feel the same on camera. While we have all navigated the years of Covid, I'm optimistic that agencies will strive to find a balance in hybrid work and create space for colleagues to collaborate together – in person – as opportunities allow.
---
What's your 30-second elevator pitch to get people to join the Ad Club?
Covid has shifted the way we connect with one another. Thanks to remote work, you likely have coworkers located across the country.
The Ad Club offers opportunities to help you build your network in Atlanta, hear from inspiring speakers, and stay relevant within our ever-evolving industry. In addition, the Ad Club can help you prepare for that next promotion.
Interested in becoming a manager but don't have management experience? Flex those skills on one of our committees.
---
What's one thing most coworkers don't know about you?
I'm really an 80-year-old woman at heart.
I've sewn every curtain and pillow in my house, love a good nap, and think I'll probably peak at the grandma-phase of life. My friends in high school even called me "Abuela."
---