Social Strategist
JOB SUBMITTED:
August 16, 2021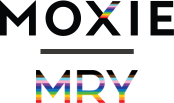 Moxie
Atlanta (or remote)
JOB DESCRIPTION:
Job Description
SEEKING: A strategic social thinker and storyteller
We're looking for a Social Strategist to work with a cross-functional team focused on achieving business objectives, finding solutions to challenges, putting strategies in place to win and bringing forward-thinking ideas to the table. You will be able to set social, digital, content strategies (including influencer, content creator and publishing partners) in motion while partnering with a talented and diverse team to deliver and execute omnichannel marketing plans.
Our Social Strategist will need to be inquisitive, passionate and inventive. You should have a sense of wonderment and aim to uncover truths, challenge convention and chart new paths forward. Bottom line is – we value curiosity, confidence, humility, resilience and empathy.
You'll have the opportunity to work on a multi-agency team under the Publicis umbrella which creates award-winning work. Not to mention you'd get to lead social strategy for J.M. Smucker brands (think brands like Milk-Bone, Rachael Ray Nutrish, Pup-Peroni, JIF, Uncrustables, Folgers, Café Bustelo). We need a partner who will lead the charge in making these brands relevant to the audience they're trying to reach and deliver an inspiring and consistent brand experience.
Major Tasks, Responsibilities and Key Accountabilities
Attend meetings with day-to-day clients as well as internal stakeholders on an ongoing basis; contribute to client presentations
Developing and executing comprehensive social strategies and channel launch plans for our big brands
Supporting the senior-level team with annual holistic and tactical planning
Inspiring creative teams with the latest platform innovations and best in class content to develop breakthrough ideas, ensuring our brands stand out among the crowd
Building trust and instilling confidence with internal and client partners
Fostering relationships with vendors and platform partners (TikTok, Pinterest, YouTube, Twitter, Facebook, etc.) to educate the team and solve problems for client, campaign or agency challenges
Standing up and executing programs that activate influencers, content creators and/or publisher partners (e.g., the development of program strategies, RFPs, influencer identification and negotiation, content briefing, creative reviews and assisting program measurement)
Collaborating on strategic thought leadership, ensuring team is seen as a leader and educator with budding social channel and community developments
Partnering with internal teams – like brand planning and analytics – to synthesize research and uncover new insights to move our clients forward
Developing briefs for internal creative teams and third-party influencers, content creators and publishers
Energizing and bringing teams together around a single vision
Surfacing real-time social trends/cultural opportunities to internal and client teams and partnering with clients on high-impact response opportunities
Supporting senior-level team on drive time and content heavy up campaign execution.
Updating brand content trackers with ongoing social, email and website content
Mentoring and managing junior talent with a thirst for growth and continued education
Qualifications
2-3+ years of experience in social media or equivalent
Robust knowledge of social media, with a focus on creative best practices, targeting capabilities, and specs
Experience leading influencer marketing campaigns, whether directly or with a Network partner
Collaborative and entrepreneurial working style
CPG experience preferred
Additional Information
All your information will be kept confidential according to EEO guidelines.