Brand Strategist
JOB SUBMITTED:
August 16, 2021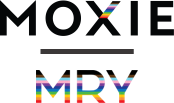 Moxie
Auburn
JOB DESCRIPTION:
Job Description
Seeking a talented, curious, creative-minded brand strategist.
Responsibilities:
Day-to-day immersion across a number of brands
Develop inspirational briefings and single-minded briefs that result in extraordinary creative and breakthrough ideas
Mine research and insights to feed development of brand platforms and campaigns
Distill audience, cultural, and contextual analysis to single, powerful insights that lead to new brand opportunities
Facilitate planning and ideation sessions at the agency and with clients
Use both written prose and frameworks with equal effectiveness to communicate thoughts and ideas
Fluent in primary, secondary and syndicated research (e.g., comScore, Simmons, MRI, Forrester, eMarketer, Mintel, etc) and proficient in observation tools (i.e., online media brand studies, digital ethnography, and customer journey studies.)
Required Knowledge/Skills/Experience:
Collaborative nature, partnering with other strategy disciplines, creative, and account teams
Command a room with an energetic, engaging and inspirational presentation style, particularly with senior agency and client staff
Excellent writer and vivid presentation creator
Strong agency planning pedigree (e.g., top agency shop, samples of work and briefs appreciated)
 Autonomous, fearless and ready for the challenge
Can identify how to make greatest impact in uncertain situations
A natural problem solver who can identify the missing piece and way forward
 At least 4 years' agency experience developing insights, distilling cultural trends, and driving big ideas
Additional Information
All your information will be kept confidential according to EEO guidelines.