Senior Content Strategist
JOB SUBMITTED:
August 16, 2021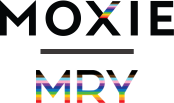 Moxie
Atlanta (or remote)
JOB DESCRIPTION:
Job Description
SEEKING: A Senior Content Strategist who is equal parts storyteller and cultural arbitrator; generalist and specialist; traditionalist and technologist. You know how to lay out a story – from the cover to the reoccurring editorial features. But at the same time, you know what clever pun fits the moment, what headline will grab attention, and what GIF or video consumers will find interesting and shareable. You are a hacker of sorts, quickly unpacking and expanding a story when its catching fire and dangling relevant content stacks in front of audiences to drive brand chemistry across mobile, web, media, social, audio, voice/gesture, experiential and even digital products.
Moxie's Content Strategy team is responsible for driving businesses forward with unexpected formats, purposeful data integrations, and serialized programming without losing the foundation that there is nothing better than a well-told story, from a brand or otherwise. You will work on a multi-agency team under the Publicis umbrella that creates award-winning work. You'll be able to set social, digital, traditional, in-store and CRM content strategies in motion while partnering with a talented and diverse team to deliver and execute omnichannel marketing plans. Not to mention you'll work on a variety of brands such as Starbucks, Audi and Oxo. We need a partner who will lead the charge in making these brands relevant to the audience they're trying to reach and deliver an inspiring and consistent brand experience.
Here's the day-to-day:
Leads the day-to-day execution of content strategies, authoring content briefs for national brand campaigns, website refreshes, email deployments, and publisher partnerships
Authors clear, concise content briefs that define the messages and consumer experiences for quarterly/monthly/in-the-moment content needs for channels including (but not limited to) social, email and streaming audio.
Leads the development of campaign strategies, partnering with brand strategy to translate how the brand positioning/message is unpacked across key campaign phases and channels
Visualizes and presents easy-to-understand strategic frameworks that align to tactical implementation plans
Concepts with the Creative team after briefings; providing additional materials on an ongoing basis to elevate the work (e.g., specs, ad unit options, content ideas, story inspiration, etc.).
Collaborates with Brand Strategy on creative briefs, briefings and comms plans for multi-channel and national brand campaigns
Builds relationships with clients, presenting compelling narratives and selling in ideas that solve their challenges.
Partners with Director of Content Strategy to define and reveal the stories our brands and partners will tell across multiple channels.
Brings thought starters to Data Engineering to find the best audiences for our content
Acts as a strategic partner to the data & analytics team to ensure reporting is telling a story and, in turn, using data to influence future content/channel efforts.
Ideates serialized, more efficient content programs, and orchestrating programs across touchpoints and the calendar year.
Stands up and executes programs that activate influencers, content creators, and/or publisher partners.
Manages medium-sized projects from start to finish (e.g., social media campaigns, quarterly content, channel-specific campaigns).
Surfaces real-time social trends/cultural opportunities to internal and client teams and partnering with clients on high-impact response opportunities.
Partners with the media team so content is married with purpose (e.g., awareness, consideration) and placement.
Actively develops knowledge of specific channels such as email, website, mobile, audio, etc.
Ensures master messaging calendar and brand content trackers are up-to-date and accurate.
Supports senior leadership with discipline development by leading and creating POVs, assisting with team training, and creating thought-leadership.
Contributes to new business through research, brainstorming, narrative-building and strategic framework development
Sets the pace for enthusiasm on projects ​
Manages 1-2 content strategist
Qualifications
5+ years of experience as a content strategist, social strategist, journalist, copywriter, media planner, or another relevant role
Agency experience is preferred with an understanding of other agency disciplines and ways of working
Proven storytelling ability (show us, don't tell us)
Knowledge of paid media with a focus on creative best practices, targeting capabilities, formats, experiences, and specs
Can command the attention of a room
Creative ideator, brainstormer and overall creative thinker and problem solver
 Management experience
Additional Information
All your information will be kept confidential according to EEO guidelines.