Email Developer
JOB SUBMITTED:
August 28, 2021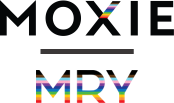 Moxie
Atlanta (or remote)
JOB DESCRIPTION:
Moxie is looking for an Email Developer who will be responsible for developing email, using HTML, CSS, media queries and various ESP tools. The ideal Developer will have team experience, and have a minimum of 3+ years of email development and/or ESP programming experience. Candidates with a demonstrated aptitude in email development. Experience with Acoustic, Adobe Campaign, Cheetah Digital, Salesforce MC or Responsys are a plus.
Responsibilities
Understand industry best practices related to email development.
Develop HTML emails using HTML, CSS and media queries.
Responsive/adaptive email experience. Portfolio examples required.
Proficiency in implementing email programs within ESP tool limitations.
Work with Leads to implement best practices and department processes.
Comfortably handle change requests and provide quick and efficient solutions.
Proactively provide ideas and solutions towards the improvement of the process and the business.
Help assess risk and impact on the existing systems that may arise due to any requirement or functional change.
Qualifications
Bachelor Degree or higher in Computer Science or an equivalent amount of relevant experience including design, development and testing (must explain relevancy of experience).
2+ years of hands-on, software development using current HTML/CSS standards (1+ years must be in a team setting/environment).
Ability to communicate clearly and display a high level of professionalism, including the ability to work with internal/external staff and business-minded clients.
Solid written and verbal communication skills.
Ability to learn new technologies quickly and create improved efficiency.
Ability to work independently at times on multiple tasks while remaining organized.
Additional Information
All your information will be kept confidential according to EEO guidelines.