Finance Coordinator
JOB SUBMITTED:
August 28, 2021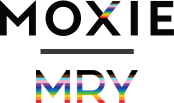 Moxie
Atlanta (or remote)
JOB DESCRIPTION:
Work directly with Accounting Manager to provide day-to-day finance and operational support to both Moxie & MRY. Troubleshoot operational issues and partner with shared services group in processing accounts payables for all projects and services.
Responsibilities:
Assist finance team and project managers with accounts payable inquiries for both agencies daily.
Assist with agency procurement process and work with shared services group to process payables request.
Handle all vendor setup and updates as needed to process invoices with global management data team, SSC and treasury departments.
Follow-up with project managers on a daily basis to review client project(s) and vendor payables.
Review weekly timesheet(s) submission and follow-up with employees and/or managers to ensure all timesheets are approved by cutoff dates.
Review workflow report daily to resolve any pending items with assigned approvers or client finance team.
Review weekly payment reports and assist with PO accruals reporting monthly.
Assist client finance team with payable reconciliation and/or reports as requested.
Submit and resolve agency invoices
Work with SSC to resolve AP inquiries.
Process intercompany PO's and payment transactions.
Qualifications
Strong analytical and problem-solving skills
Ability to prioritize tasks.
Excellent time management skills with ability to meet deadlines.
Proficient in Microsoft Office and SAP
Excellent organization and communication skills
Additional Information
All your information will be kept confidential according to EEO guidelines.