Account Manager
JOB SUBMITTED:
August 28, 2021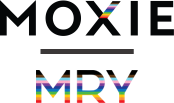 Moxie
Atlanta (or remote)
JOB DESCRIPTION:
The Account Manager is responsible for significant scale projects or campaigns with multiple elements that align to client and team objectives. Supporting more senior team members, the Manager begins to interface with client teams as a day-to-day contact, field questions, bring clarity to campaign delivery needs and add value at all stages of the campaigns.
Responsibilities:
Manages client deliverables– timing, costs, creative, reviews, meetings and communications.
Serves as day-to-day client contact, sometimes across multiple clients/accounts in a fast-paced atmosphere; workload prioritization skills are a must for success
Balances daily client requests to ensure on-time delivery of projects that align with client goals and vision
Maintains a clear understanding of the overarching strategy on all assigned projects
Assists senior account leadership staff in client communication and management by developing and distributing conference notes/reports, scheduling client meetings and communicating status of initiatives to relevant internal and client stakeholders
Oversees and runs team status meetings to align internal stakeholders on priorities and goals of the meeting/projects
Participates in technical cross-functional meetings (e.g. data platforms, analytics) and ensure the team aligns to client expectations
Assists senior account leadership staff in development of strategy presentations, communication plans, element/creative briefs and other client-mapping deliverables
Passionate about understanding client's business and the associated news regarding the company; updates internal teams on any pertinent news
Compiles project details and insights and award entries to showcase Moxie's work
Assists in identifying business challenges and competitive insights
Helps coordinate client input/feedback and shares feedback with internal teams
Qualifications
3+ years of professional experience, which may include marketing, advertising and account management
Passionate curiosity of the digital marketing landscape
Agency experience is a must
Agency and cross-functional experience (CRM, social, marketing, advertising, traditional, PR) is a plus
Must be passionate about advertising and the digital space, and doing innovative work
Embody a competitive spirit for both Moxie and our clients
Be able to form trusting relationships internally and externally
Proven track record in building good client relationships
A natural enthusiasm for technology and the role it plays in experiences
Results-focused with ability to multi-task and prioritize within a dynamic environment
Ability to tailor communications and style to different stakeholders and personality types
Ability to juggle a number of projects and tasks simultaneously and consistently deliver high-quality work to tight deadlines and when under pressure.
Strong organization and time management skills, with excellent attention to detail
Excellent communication skills, both verbal and written
Ability to explain complex information in a simplified manner
Additional Information
All your information will be kept confidential according to EEO guidelines.