Copywriter
JOB SUBMITTED:
August 28, 2021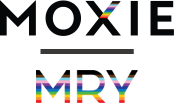 Moxie
Atlanta (or remote)
JOB DESCRIPTION:
The Copywriter writes in multiple styles for brands while being versatile enough to cover various channels (tv, email, media, social, etc.) Is fluent in concepting and collaborating. Should be completely aware of brand writing guidelines for their assigned clients.
Role Objectives:
Assist Senior Copywriter on various projects
Mentor Junior Content Writers and Junior Copywriters
Create error-free copy deliverables
Create copy that meets brand standards
Work with various disciplines to ensure on-time delivery
Contribute to concepting for clients
Good presentation skills
Takes constructive criticism
Collaborative work ethic
Experienced multi-tasker
Microsoft Office skills
Qualifications
Bachelor's Degree in Writing OR Creative Portfolio School Certificate OR equivalent writing experience (non-degree is ok with us if you are awesome)
2+ years experience in an advertising or copywriting role
Additional Information
All your information will be kept confidential according to EEO guidelines.