Media Planner
JOB SUBMITTED:
January 20, 2022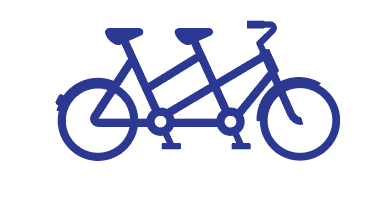 PETERMAYER
New Orleasn
JOB DESCRIPTION:
A PETERMAYER Media Planner performs the following tasks:
Acts as a primary or secondary media contact/resource for the agency on assigned accounts.
Regularly updates immediate supervisor on the status of assigned accounts and projects.
Manages the day-to-day activities on all assigned accounts. Administers workflow to meet responsibilities and deadlines.
Is actively involved in any media, marketing, or creative strategy meetings.
As warranted, meets with internal Account Management team(s) and client(s) to present plans or discuss media-related opportunities and issues.
Continues to build strong relationships with the media rep community.
Compiles and evaluates information on all media vehicles in relation to client marketing and advertising objectives.
Maintains awareness of marketing environment (DMA profiles and nuances, economic conditions, competitive arena, category trends, customer demographics and psychographics, media opportunities, etc.). Relays information to account team members and incorporates knowledge into plans.
Collaborates with other Strategy Department personnel and Account Team members to present new ideas and initiatives that meet client as well as agency objectives.
Participates in the ongoing implementation and maintenance of agency interactive campaigns: set-up, optimization, tracking, reporting, etc. Works closely with the agency's analysts in this endeavor.
Pulls and analyzes qualitative reports using agency resources. Supplements internal research with additional research from external sources to make appropriate strategic recommendations.
Oversees the preparation of any required client competitive reports.
Responsible for placement of orders for media space and the creation of accompanying insertion orders in a timely manner.
Works closely with the Accounting Department personnel to ensure the success of agency billing reconciliation procedures.
Complete placement sheets, spec sheets and other basic online reports/templates as directed.
Assist Senior Planner in compiling preliminary media information for upcoming plans.
As required, assists on special projects outside assigned workload (new business, department initiatives, client rush jobs, covering for vacations, etc.). Serve as a resource/back-up to assigned Accounting Department personnel responsible for media invoice processing.  Provide additional support, as warranted, to further ensure the overall success and efficiency of agency billing reconciliation procedures.
Your Department at PETERMAYER
The Media Team, as a whole, has the following accountability:
Works to create and implement strategic, research-driven, effective, and efficient media plans to achieve client marketing and advertising objectives, resulting in profit for the agency and strong and lasting client/agency relationships.
Supplements paid media schedules with relevant value-added promotional tie-ins or other appropriate campaign extensions.
How We Position Ourselves
PETERMAYER is an independent, integrated marketing agency.
We use cultural insights to connect brands with people.
Culture Mapping – a unified brand and media strategy process that uses cultural insights to elevate brands into lifestyle.
Cultural Prototyping – our 360-degree approach to creative development centered around the user journey, driven by a "big idea."
The following values are the bedrock of our internal culture:
Be Better Together.
Be Honest + Fair.
Be Generous.
Be Curious.
Be All In.
Be Uniquely You.
What It Takes
The Media Planner position requires the following:
Bachelor's degree, preferably in Communications, Marketing, Advertising, or a related major.
Minimum 2 years of offline and online media planning or buying experience required with a preference for 3+ years of experience.
Familiarity with basic marketing, advertising, and media research principles.
An understanding of digital advertising including programmatic display, video, OTT, paid social, and paid search
Proficiency with Facebook/Instagram, LinkedIn Advertising platforms
Working knowledge of ad servers preferably Sizmek
Solid written and verbal communications skills.
Comfortable with software and technology.
Multi-tasking, organizational abilities.
A proactive, positive, can-do attitude.
PETERMAYER is an Equal Opportunity Employer.