Senior Strategist
JOB SUBMITTED:
September 16, 2022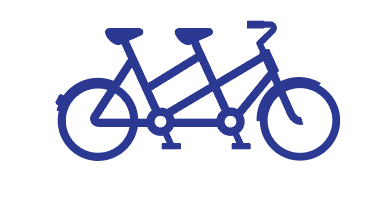 PETERMAYER
New Orleans
JOB DESCRIPTION:
PETERMAYER is seeking a dynamic senior strategist to join the brand strategy team. This role will inform creative across all media and communication touchpoints, bringing innovative methods for developing consumer insights that create meaningful impact for both our clients and the people we seek to connect with.
Ideal Candidate Traits:
Self-starter with innate curiosity and obsession with culture, people, brands and what makes it all tick.
Brings a finely tuned human intuition backed by a voracious appetite for data and the ability to turn the most compelling insights into narratives that inspire ideas and support ideas being sold through.
Strong strategy skills as demonstrated by portfolio of case studies that strike a balance between revelatory human truths, creative inspiration and business effectiveness.
Writing and presentation skills that are grounded in a clear point of view; can flex between building business-oriented go-to-market strategies, creative briefs that skew towards storytelling and cultural snapshots that leave you wanting to know more.
A creative individual with a desire to be part of the creative process.
Command of research techniques (qualitative and quantitative) with a superpower in information distillation.
Ability to own and lead projects with autonomy, while always having the support of a larger team.
Ability to partner with client's other agencies for input and/or feedback during parts of the research and planning process.
Strong design skills in Keynote; adept at Google suite (Slides, Docs), Microsoft Word, PowerPoint and standard industry planning tools.
Background in and/or exposure to multicultural strategy, communications (connections) planning, digital/social strategy, user experience design a plus.
Job Duties:
Works as a fully integrated member of the strategy team in close partnership with account directors.
Close advisor to client on creative, consumer and brand matters. Leads client workshops when necessary.
Provides ongoing peer/competitive analysis to client to identify and solve challenges and identify opportunities.
Provides internal leadership and guidance for team members on strategic, creative, audience and media opportunities.
Recommends and implements research that will aid in the consumer insight gathering and strategic processes.
Manages primary research specialists and provides clear specifications for actionable, relevant research to the team and client.
Develops accurate and insightful conclusions from research data and presents strategy and direction to the client.
Advises team on the need for strategic specialists and guides these efforts.
Crafts creative briefs and provides clear, persuasive briefings to creatives.
Helps creatives successfully interpret insights, briefs and the brand.
Influences and rallies others around a great idea.
Helps develop go-to-market plans in partnership with media/connections planners and account directors.
Monitors and interprets cultural and social trends relevant to the client's business.
Contributor to agency's cultural trends platform and though leadership initiatives.
Participates in agency education efforts and new business as required.
Qualifications:
Bachelor's degree from a 4-year college. Master's degree a plus.
Minimum of 6 years' experience in agency account planning/strategy.
Client-facing experience influencing senior-level clients.
Experience working on Fortune 500, tech or consumer service account; experience working on high-volume, high-turnover consumer businesses (such as banking, healthcare) is a plus.
Experience working across strategic disciplines and across media types.
Willing to eventually relocate to New Orleans.
PETERMAYER is an Equal Opportunity Employer.