Account Supervisor
JOB SUBMITTED:
January 4, 2023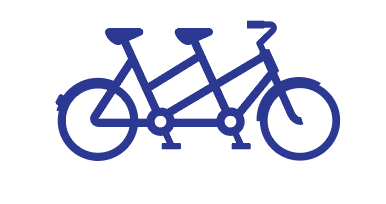 PETERMAYER
New Orleans
JOB DESCRIPTION:
Our Agency
PETERMAYER is an award winning, independent, integrated ad agency located in New Orleans, Louisiana.  We believe that our clients are at their best when they partner with us.  That's why our logo is a tandem bike.  We are true partners pedaling together with our clients.  We call this being Better Together which is all about true collaboration across departments and with clients to bring the most creative and integrated solutions to drive success for our clients and our people.
Our Better Together approach is the bedrock of our culture where people like you can thrive in a highly collaborative environment while doing meaningful work at PETERMAYER! We have a hybrid work environment and are open to fully remote employees depending on the location.
The Role
We're currently looking for an Account Supervisor to work with our VP, Director of Account Management, and other team members to ensure management, completion and implementation of day-to-day marketing efforts and projects. Acts as daily liaison between the agency and senior clients. Understands great creative and the impact it can have on a client's business.  Also understands how to sell great creative to clients…and to keep it sold.  Assists team in achieving client marketing objectives with effectiveness to ensure strong and lasting agency/client relationships.
Duties
Responsible for the day-to-day management of multiple, high-visibility Travel & Tourism accounts.
Works in partnership with all agency departments and clients, managing day-to-day projects that are on time, within scope, on strategy, and within budget.
Provide leadership (along with other key internal team members) in developing strategic and tactical plans that support and drive the client's objectives.
Ensure agency-client relationships are mutually profitable, positive and productive.
Actively engaging in relevant client meetings and work closely with client's team to help clarify client goals and agency-related objectives then clearly communicate those goals and objectives to the internal teams.
Maintain a strategic understanding of the client's business, overall marketing strategy and how the agency fits into that strategy. Ensure team members have appropriate levels of information to perform their jobs effectively.
Bring new thinking that works within the realities of the client's objectives and budget; and oversees the development and presentation of competitive information to clients.
Review creative work for alignment with client objectives. Keep team informed throughout the process by providing conference reports after client calls/meetings as appropriate. Provide client-facing reporting (notes, status updates, etc.).
Supports VP, Director of Account Management in completing projects as needed.
Coach junior Account Team member(s) on various projects, including billing.
Qualifications
Bachelor's degree in Marketing, Advertising, Communications or other relevant degree.
5+ years in an account service function in advertising or marketing industry.
Prefer that candidate have 3-5 years' experience stewarding, as an account manager, the development and execution of media plans (both traditional and digital), ad fulfillment and digital analytics performance.
Ability to execute multiple end-to-end projects efficiently.
Strategic, critical thinker with outstanding analytical capabilities.
Strong negotiation, follow-up and organizational skills – with the ability to manage details.
Ability to travel and attend client events and functions.
Prior Travel & Tourism experience (client- or agency-side) is a plus.
Application Link: https://peteramayer.com/apply?gnk=job&gni=8a7885a884f5014301857df9744163d6
PETERMAYER is an Equal Opportunity Employer.