Marketing Associate
JOB SUBMITTED:
June 22, 2023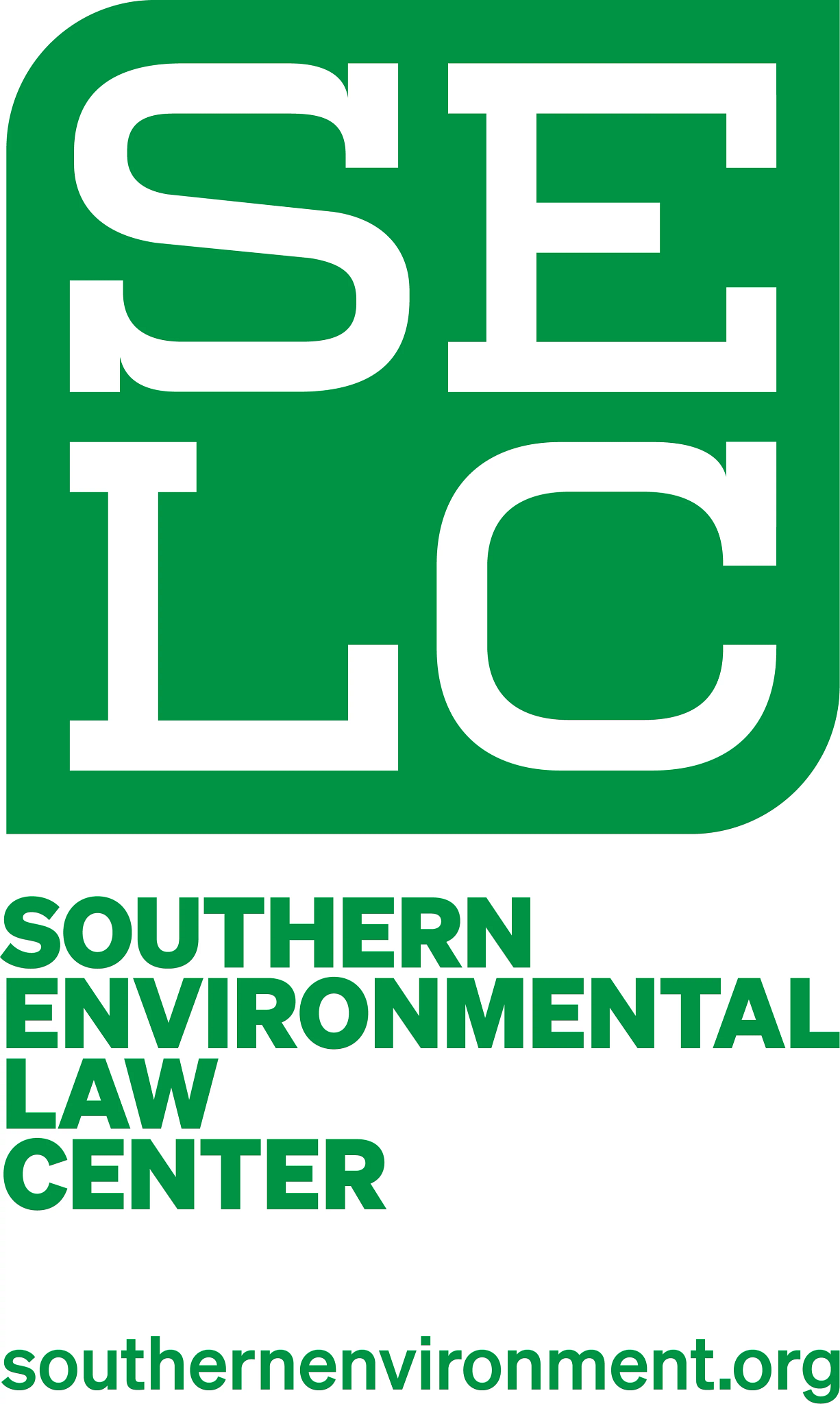 Southern Environmental Law Center
Atlanta
JOB DESCRIPTION:
The Southern Environmental Law Center is seeking a Marketing Associate in our Charlottesville, VA or Atlanta, GA office. This individual will join our communications teams in the marketing department and report to our Marketing Manager in Richmond, VA.
As a Marketing Associate for SELC, you will be part of our 23-person communications team supporting the Marketing Manager in growing brand awareness around SELC, our mission, and work that touches a full range of environmental issues important to the South—climate change, environmental justice, clean air and water, public lands, coastal protections, and wildlife. This is an excellent opportunity to join a highly successful, nationally recognized organization that is effectively addressing some of the most pressing and challenging environmental issues throughout the South and the nation.
The ideal candidate has excellent communications skills, understands how to project manage effectively and is both detailed-oriented and organized. In this role, you will think strategically and creatively about how to raise our brand visibility through paid media and make those plans come to life by working with the design team to develop advertising collateral and then traffic ad placements to media reps to run in market. You will help research target audiences and shape strategies for the marketing team and integrate advertising touchpoints to complement the communication team's goals.
If you're up for the challenge of figuring out how we grow our organization's brand awareness and visibility to advance environmental progress in the South, we want you to be part of our team. You can expect to work closely with the Marketing Manager to plan advertising campaigns, produce media plans, execute digital advertising buys through self-serve platforms like Facebook, Hulu, Spotify and Google Display, manage production calendars, track media spends in the budget, help organize the creation of marketing collateral with the design team, deliver advertising assets to media reps, assist with onsite marketing activations around sponsorships (some travel required), copy edit marketing materials, and collect research for marketing projects. Administrative responsibilities include fielding cold calls, calendaring team events, processing invoices, updating the marketing budget, and providing backup support for the Communications Assistant.
This is a chance to join our team of strategists, designers, analysts, investigators, ambassadors, and innovators who work closely together to develop comprehensive strategies to help SELC meet its programmatic and organizational objectives. We tell the stories, paint the picture, make the information clear, and reach the right people to move the environmental needle.
SELC currently has a hybrid work model that offers employees the flexibility to work at home up to two days per week. This is a full-time, non-exempt position.
Primary Responsibilities:
- Create and execute advertising campaigns to support the marketing department's goals. This could involve target audience research, media planning, coordinating production of advertising assets with designers, printers, and vendors, managing timelines, trafficking ad placements to media partners, and tracking campaign performance.
- Run digital advertising campaigns through self-serve platforms like Facebook, Hulu, Spotify and Google Display.
- Assist in maintaining brand consistency throughout assigned projects, including reviewing ad placements before submitting to media partners, updating ad copy and proof-reading marketing materials.
- Assist the Marketing Manager with events and sponsorship activation, such as award programs, conferences, or festivals. This may involve coordinating logistics, assisting with the development of promotional materials, managing registrations, supporting event-related communications and working the event. This job will require some weekends and after-hours work.
- Gather data and help conduct analysis to measure the effectiveness of advertising efforts. You may assist in preparing regular reports on key metrics, such as campaign performance, to inform decision-making and optimize future strategies.
- Work closely with multiple teams, departments and outside vendors. Effective communication skills, both written and verbal, are crucial in this role.
- Administrative duties to support the marketing department include processing invoices, maintaining budgets, fielding phone calls, setting up meetings, and preparing expense reports.
- Pursue advertising and marketing opportunities to further SELC's efforts to create and foster a more diverse, inclusive, and equitable organization, including developing strategies to reach more diverse audiences.
Required Qualifications:
- A bachelor's degree, or equivalent combination of education and experience.
- Approximately 3-5 years of experience in the marketing or advertising field. Agency or nonprofit experience is a plus.
- Strategic and creative thinker. You love thinking through strategies of how to reach people and move them to action, and you're creative in considering new approaches to inspire people to support SELC.
- Strong organizational skills with the ability to manage multiple projects at once, while moving each assignment forward seamlessly, effectively and in a timely manner.
- Strong writer and communicator. You enjoy working on advertising and marketing strategies that reach people and move them to action. You are a strong writer who is comfortable drafting and editing, from internal emails to media plans. Willing to communicate clearly and honestly about workflow and deadlines.
- Collaborative team player. You enjoy learning together with your teammates and helping others to succeed in their work as well. You bring a collaborative attitude to engaging with other team members and external stakeholders alike.
- Strong commitment to diversity, equity, and inclusion. You have a genuine interest in and commitment to helping SELC create and foster a more diverse, inclusive, and equitable workplace. You engage in ongoing personal learning and are eager to contribute to our organizational efforts to be a more diverse, equitable, and inclusive workplace.
Desired Qualifications:
- Worked with nonprofits or cause-related marketing
- Experience working in an ad or digital marketing agency
- Familiarity with managing brand guidelines, ad calendars, trafficking, and specifications
- Experience managing and tracking campaign budgets
- Familiarity with WordPress or other web content management systems
- Experience running social media advertising and self-serve digital ad platforms
About SELC:
The Southern Environmental Law Center is one of the nation's most powerful defenders of the environment, rooted in the South. With a long track record, SELC takes on the toughest environmental challenges in court, in government, and in our communities to protect our region's air, water, climate, wildlife, lands, and people. Nonprofit and nonpartisan, the organization has a staff of over 200, including more than 100 attorneys, and is headquartered in Charlottesville, VA., with offices in Asheville, Atlanta, Birmingham, Chapel Hill, Charleston, Nashville, Richmond, and Washington, DC.
At our core, we are place-based, rooted in our region, and connected with the communities and clients we serve. We believe in an equitable and inclusive workplace that reflects the rich racial and cultural diversity of our region and allows diverse perspectives to come to the forefront. We approach our work with the highest level of integrity, holding ourselves to high standards with an emphasis on honesty, accountability, and thoughtfulness. We value collaboration and camaraderie, realizing we are strongest when we work together and knowing that everyone has a critical role to play. We strive for impact through a strategic, bold, pragmatic, and ambitious outlook that is dedicated to achieving powerful results. We believe in these values and in the power of SELC. We hope you consider joining us. Learn more at https://www.southernenvironment.org/.
Compensation:
SELC offers salaries competitive with other leading environmental nonprofits nationally and provides an excellent benefits package. The salary for this full-time, non-exempt position is $56,000-$64,000, commensurate with experience. For more details about our benefits package, please visit our Careers page (https://www.southernenvironment.org/about-us/careers/benefits/)
To Apply:
To apply, click on the 'Apply' button (or click the direct application link below) to be directed to an online application where you may upload your application materials. Applicants must submit a cover letter and resume. The initial deadline for receipt of complete applications is July 31, 2023. However, applications will be accepted on a rolling basis until the position is filled.
Direct application link: https://selc.viglobalcloud.com/viRecruitSelfApply/ReDefault.aspx?FilterREID=4&FilterJobCategoryID=1&FilterJobID=45
SELC is an Equal Opportunity Employer committed to fostering an inclusive workplace environment. We are eager to welcome new team members who share this commitment. We still have much progress to make, but our goal is to create and maintain a staff that, at every level, reflects the rich racial and cultural diversity of the communities where we work and the clients that we serve. Persons of all backgrounds—including people of color, women, people with disabilities, veterans, and LGBTQ candidates—are strongly encouraged to apply.