Marketing Analyst
JOB SUBMITTED:
December 4, 2020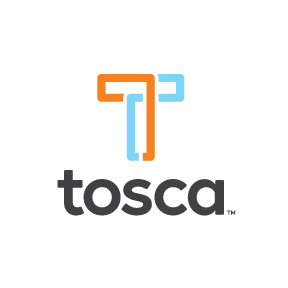 Tosca
Atlanta
JOB DESCRIPTION:
Do you want to work in a creative, fun, and exciting team atmosphere? Would you like to work for an established company with an excellent reputation as an employer of choice (Atlanta's Top Workplace Award winner)? Are you passionate about environmentally sound products and practices? Are you ready to take your career to the next level?
We have an immediate need for a highly motivated and experienced Marketing Analyst to help optimize our marketing campaigns, support revenue growth, and increase funnel conversion. The best person for the job is experienced in generating analyses for varying marketing channels and strategies, has a strong marketing background, works comfortably in a fast-paced, roll up your sleeves environment, and is interested in tackling new challenges, exploring new technologies, and constantly striving for better results that drive our business.
We pay a competitive annual salary, plus bonus, depending on experience. We also offer generous benefits including medical, vision, short-term disability, dental, a health reimbursement account (HSA), a flexible spending account (FSA), life insurance, an employee assistance program (EAP), a 401(k) plan with a 6% match with immediate vesting, paid holidays, gap holidays, paid time off (PTO), paid maternity and paternity leave, a fitness reimbursement program, education reimbursements, referral incentives, performance recognition, company parties, and more. If this sounds like the perfect opportunity for you, apply today!
ABOUT TOSCA
Tosca's mission is to revolutionize the flow of perishables through the supply chain, eliminating waste at every turn. For 60 years, Tosca has developed innovative solutions that deliver supply chain improvement and measurable value for suppliers, growers, and retailers. Tosca has been at the forefront of the reusable revolution from the very beginning.
Named to the Atlanta Journal Constitution's "Top Workplaces in Atlanta" two years in a row, we promote a culture of positivity and inspire our team members to go above and beyond... for themselves, each other, and their community. We believe our team members deserve more than just a paycheck. They deserve to work in a fun environment with a supportive team that cares about each other and encourages collaboration at all levels. It's not just about being a great company; it's about being great people and serving a higher purpose. Every Tosca employee can be proud of doing their part to reduce food waste.
A DAY IN THE LIFE OF A MARKETING ANALYST
Develop reports and analyses from a variety of different sources website, email, social, paid search, other digital media, SEO, Direct Mail across all relative industries for North America and Global markets. This includes ad-hoc analytics and reporting requests.
Derive actionable and strategic insights from multiple data sets to inform the optimization of advertisements and website functions. Must know the difference between insight, analysis, and reporting.
Monitor and analyze attribution modeling dashboards within Salesforce to ensure all campaigns and spend are optimized to deliver high-quality MQLs
Analyze A/B and Multi-variate tests across advertisements and media, communicate results and provide recommendations
Oversee data tagging requirements, design, analysis, and final user-acceptance testing
Analyze and generate reports on the marketing funnel to help drive greater conversion of prospects to win business.
Manage the analysis of email marketing campaigns for core business vertical via Pardot with the goal of generating qualified leads for the Sales team.
QUALIFICATIONS
Bachelor or Master's degree in a quantitative discipline such as economics, statistics, business analytics, or marketing science
1-3 years related experience and/or training; or equivalent combination of education and experience
Strong communications skills with the ability to explain complex mathematical concepts to less data-savvy stakeholders
Strong analytical and critical thinking skills. Strong attention to detail
Experience using Google Analytics and customized dashboards
Demonstrated ability to turn data into easily-understood visualizations
Highly proficient at Microsoft Excel (Visualization, Pivot Tables, V-Look Up, Macros, experience presenting data visually using Excel) and Powerpoint (creating presentations)
Experience working in Salesforce and Pardot preferred
Ability to manage a wide variety of projects simultaneously
Self-starter who can work in a fast-paced environment
Strong business acumen
Tosca Participates in E-Verify