Senior Account Executive
JOB SUBMITTED:
June 8, 2022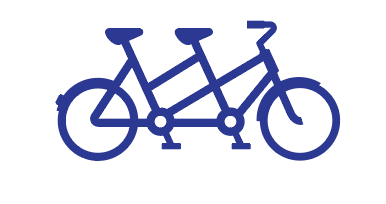 PETERMAYER
New Orleans
JOB DESCRIPTION:
Senior Account Executive
PETERMAYER is an independent, integrated ad agency located in New Orleans, Louisiana. We're currently looking for a Senior Account Executive to work with our Account Director and other team members to ensure management, completion and implementation of day-to-day marketing efforts and projects. Acts as daily liaison between the agency and the client. Assists team in achieving client marketing objectives with effectiveness to ensure strong and lasting agency/client relationships. We are open to remote candidates depending on location and experience.
Duties
Responsible for the day-to-day management of a marquee telecommunications account.
Works in partnership with all agency departments and clients, managing day-to-day projects that are on time, within scope, on strategy, and within budget.
Manages the day-to-day progress, production and launch of advertising campaigns in support of strategic and business goals.
Works with the team to develop and implement strategic marketing plans that lead to successful communications programs.
Ensures that the agency relationship helps produce measurable results for the client by providing appropriate support to team members.
Works with team to ensure agency/client relationships are mutually profitable.
Provides documentation to clients and internal team for project download/scope of work. Communicates client goals and objectives to agency departments.
Assists with strategic documents as needed.
Proposes, presents, and initiates proactive projects to help reach client objectives.
Seeks input from other agency departments as required.
Supports supervisor in completing projects, as needed, including billing.
Qualifications
Bachelor's degree in Marketing, Advertising, Communications or other relevant degree.
4 to 7 years in an account service function in advertising or marketing industry.
Strong negotiation and organizational skills.
Critical thinker with outstanding analytical capabilities.
Ability to execute multiple end-to-end projects efficiently.
Ability to travel and attend client events and functions.
Prior telecommunications experience (client- or agency-side) is a plus.
About Us
PETERMAYER is an independent, integrated marketing agency. We use cultural insights to connect brands with people.
PETERMAYER is an Equal Opportunity Employer.
Application Link: https://peteramayer.com/apply?gnk=job&gni=8a78879f812f7de901813082da190de6